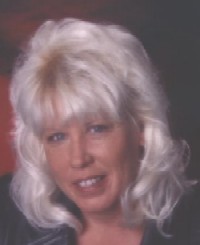 Connie
Connie:
Well, I Am A Mother Of Five, And Nanna Of Nine Grandchildren. Two Girls And Seven Boys.
I Have A Wonderfully Supportive Husband, Elias. I Love Working For The Lord. He Is An
Awesome God. The Lord Called Me Into His Service In 1997 When He Gave Me A Part
In His Music Ministry. And Since Has Called Me To Be A Minister Of His Word.
I Became An Ordained Minister In July 2002. So Now I Am A Minister In Both Word And
Song. And I Do Both With Love And Joy For My Lord And Savior. To Him Be The Glory, The
Author And Finisher Of My Salvation.